Gifford Consulting
Silver member
in categories Consultant / adviser / designer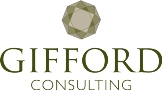 Gifford Consulting provides services related to the deployment of bioenergy projects. Projects recently completed include:
Development of value propositions for forest owners and wood processors for investment into bioenergy
Development of value propositions for land owners and bioenergy investment
Expert evidence for a consent hearing related to the substitution of coal with wood fuels
Development of the Wood Fuel Classification Guidelines
Development of the value chain for wood fuels derived from forest residues.
John Gifford (Principal Consultant, Gifford Consulting) has over 30 years experience with forestry and bioenergy. Major roles have included:
Inaugural chairman of Bioenergy Association of New Zealand (2000-2004)
NZ Team Leader for Task 32 IEA Bioenergy "Biomass Combustion and Co-firing"
NZ Representative, IEA Bioenergy Executive Committee
Science Manager, Scion's Bioenergy programme (2000-2007)
Programme Leader, Wood Energy Interest Group (for Bioenergy Association under contract).
Core skills and project activities
Consulting services related to the utilisation of woody fuels and feedstocks;
wood fuel supply systems and value chains;
combustion systems and co-firing;
feasibility studies;
environmental impacts of bioenergy projects;
preparation of expert evidence for consent and Environment Court hearings;
Life Cycle Assessment for bioenergy projects
Links to capabilities and other information about the company
---
Website:
http://giffordconsulting.co.nz/
Contact: John Gifford
By email:
john@giffordconsulting.co.nz
Company activities:
Consulting services related to the utilisation of woody energy and feedstocks