East Harbour Energy
Silver member
in categories Consultant / adviser / designer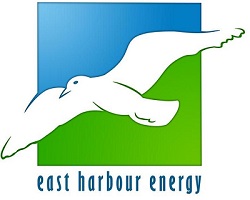 East Harbour Energy is an independent consulting business with a strong commercial, economic and technical capability with a background in wood energy and biogas.
Our primary focus is on energy and soundly based commercial outcomes.  We provide strategic and commercial advice and support to a wide range of businesses and organisations, including manufacturers, building owners, energy companies, government and local authorities and energy producers.  We have wide experience based on over 15 years of assignments as a team as well as the extensive experience of our team members. 
We can undertake feasibility studies and prepare a business plan suitable for decision making.  We have a whole of project approach from fuel/feedstocks - choice of technology - range of products including economic, environmental and commercial factors. We are experienced at leading clusters so that leverage from businesses working together maximises the financial return.
We understand government policy, legislation and regulations. Our understanding of energy management and plant operation means that we can project manage site projects. We provide Executive Management services to the Bioenergy Association and partner our commercial strategic skills with the engineering and environmental design experience of other consultancies. We can assist clients with contract preparation and negotiation.
Links to capabilities and other information about the company
Our services outlines East Harbour's core business areas which include
Bioenergy profile
---
Website:
www.eastharbour.co.nz
Contact: Brian Cox
By email:
brian.cox@eastharbour.co.nz
By phone: +64 (0)274 771048