LMS Energy
Silver member
in categories Wood fuel supply, Consultant / adviser / designer, Service provider, Waste-to-energy / biogas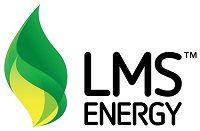 LMS Energy has commenced operating in New Zealand and now owns/operates biogas infrastructure on 53 sites across Australia and New Zealand. LMS Energy is Australia's largest carbon abater and most experienced bioenergy from waste company, having operated for almost 40 years in the waste and bioenergy sectors. It looks forward to supporting improved carbon and resource outcomes in New Zealand.
Innovation, technology, and local manufacturing are at the heart of what LMS does, having pioneered many bioenergy activities in Australia, including:
Landfill biogas to energy (1982)
Utilisation of landfill biogas in the natural gas network (1988)
Carbon credit creation from landfill biogas (2001)
Utilisation of landfill biogas as an alternative fuel in a Coal Power Station (2002)
Charging electric vehicles from waste (2019)
LMS has always placed a strong focus on innovation and creativity and there are several next generation technologies currently being piloted by the company. Our aim is to be at the forefront of the bioenergy industry for another 40 years plus.
---
Website:
https://www.lms.com.au/
Contact: Matthew Falzon
By email:
matthew.falzon@lms.com.au
By phone: +61 (08) 8291 9000
Company activities:
Landfill biogas, biogas innovation, renewable energy, power generation, flaring