Converting food waste to energy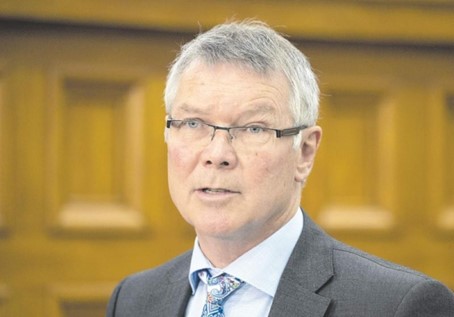 Minister for the Environment, David Parker
The waste produced from your dinner could be used to cook meals in the future.
Biogas is a renewable fuel produced by the breakdown of organic matter such as food scraps and animal waste in absence of oxygen, a process called anaerobic digestion. It can be used for a number of purposes such as a vehicle fuel, heating and electricity generation.
"Soft landfill wastes, such as food scraps, are an ideal feedstock for producing biogas in New Zealand," Gas NZ chief executive Janet Carson said.
The proposal in the Government's Transforming Recycling Consultation to separate food waste before it enters the rubbish tip would see less waste in landfills and more biogas in New Zealand homes and businesses.
By 2030, the Government wants all businesses and households to separate food scraps from their rubbish.
The proposal, announced by Minister for the Environment, David Parker, highlights biogas production as a potential use for the organic waste.